Job Information
Organisation/Company

NORWEGIAN UNIVERSITY OF SCIENCE & TECHNOLOGY - NTNU

Research Field

Researcher Profile

Recognised Researcher (R2)

Leading Researcher (R4)

First Stage Researcher (R1)

Established Researcher (R3)

Country

Norway

Application Deadline

Type of Contract

Temporary

Job Status

Full-time

Is the job funded through the EU Research Framework Programme?

Not funded by an EU programme

Is the Job related to staff position within a Research Infrastructure?

No
Offer Description
About the job
For a position as a PhD Candidate, the goal is a completed doctoral education up to an obtained doctoral degree.
The Department of Ocean Operations and Civil Engineering (IHB) at NTNU has an open PhD research position in design of oceangoing trawlers. The position is affiliated with ongoing research project "FISH4.0 - Industrialization of the marine value chain" financed through the Research Council of Norway.
The project aims to contribute to value creation and adaptation within the marine and maritime industries in Møre og Romsdal through cross-sectorial collaboration, knowledge development and capacity building. The Norwegian fishing fleet is facing both national and international demands and expectations for sustainable future growth and development in line with the industrial green shift. To achieve this, new knowledge and technology are required for developing new automated systems for handling large volumes of raw material whilst also enhancing quality.
Your immediate leader is Head of department.
Duties of the position
The candidate shall perform research leading to a PhD within the topic of oceangoing trawler design with emphasis on low power consumption and minimum motion characteristics allowing fully automatic production of fish products.
The candidate shall establish and document key design criteria targeting among others:
Passive and active motion reducing methods. Introducing machine learning algorithms minimizing ship movement.
Alternative layouts and arrangements
Main particulars and hull forms
Propulsion configurations
The research is expected to cover theoretical work, simulations, and laboratory experiments. The role will provide ample opportunities to interact with companies in the maritime cluster.
Also, the candidate will be expected to:
Present findings at project meetings and national and international workshops and conferences
Write scientific papers
Prepare a set of teaching material on BSc and MSc level from own project work.
Participate actively in the Ocean Operation community at NTNU
Required selection criteria
You must have a professionally relevant background.
Your education must correspond to a five-year Norwegian degree program, where 120 credits are obtained at master's level
You must have a strong academic background from your previous studies and an average grade from the master's degree program, or equivalent education, which is equal to B or better compared with NTNU's grading scale. If you do not have letter grades from previous studies, you must have an equally good academic basis. If you have a weaker grade background, you may be assessed if you can document that you are particularly suitable for a PhD education.
Strong capabilities in analytical thinking, mathematical and physics-based modelling
Knowledge on statistical techniques and being able to work with them in data assessment and reporting
Master's students can apply, but the master's degree must be obtained and documented.
You must meet the requirements for admission to the faculty's doctoral program. Link to information Admission PhD Studies.
The appointment is to be made in accordance with  Regulations concerning the degrees of Philosophiae Doctor (PhD) and Philosodophiae Doctor (PhD) in artistic research national guidelines for appointment as PhD, post doctor and research assistant  
Written and oral fluency in Norwegian or other Scandinavian language (Danish/Swedish). The following tests can be used as such documentation: TOEFL, IELTS or Cambridge Certificate in Advanced English (CAE) or Cambridge Certificate of Proficiency in English (CPE). Minimum scores are
TOEFL: Minimum score of 90 points on the internet-based test, minimum score of 600 points on the paper-based test
IELTS: Academic test with a minimum overall band score of 6.5
CAE/CPE: grade B or A
Pearsons Academic English test (PTE): The academic version with a minimum score of 62
Preferred selection criteria
Having documented practical skills, e.g., a diploma of skilled craftmanship or experience from relevant industry
Having experience with ship design, and emphasis on fishing vessels
Having experience with scientific experimental work
Having knowledge of hydrodynamics
Personal characteristics
Good communications skills
Being proactive and creative
Ability to work independently as well as being a good team-worker
Ability to conduct research at an international level
Keen interest in the wider context of own research, and an ability to engage in cross-disciplinary teams
We offer
Salary and conditions
As a PhD candidate (code 1017) you are normally paid from gross NOK 501 200 per annum before tax, depending on qualifications and seniority. From the salary, 2% is deducted as a contribution to the Norwegian Public Service Pension Fund.
The period of employment is 3 years.
Appointment to a PhD position requires that you are admitted to the PhD programme in Engineering (Link to website ) within three months of employment, and that you participate in an organized PhD programme during the employment period.
The engagement is to be made in accordance with the regulations in force concerning State Employees and Civil Servants, and the acts relating to Control of the Export of Strategic Goods, Services and Technology. Candidates who by assessment of the application and attachment are seen to conflict with the criteria in the latter law will be prohibited from recruitment to NTNU. After the appointment you must assume that there may be changes in the area of work.
It is a prerequisite you can be present at and accessible to the institution on a daily basis.
About the application
The application and supporting documentation to be used as the basis for the assessment must be in English.
Publications and other scientific work must follow the application. Please note that your application will be considered based solely on information submitted by the application deadline. You must therefore ensure that your application clearly demonstrates how your skills and experience fulfil the criteria specified above.
The application must include: 
CV, certificates and diplomas
Motivation letter
Transcripts and diplomas for bachelor's and master's degrees. If you have not completed the master's degree, you must submit a confirmation that the master's thesis has been submitted.
A research proposal (maximum 5 pages), briefly explaining the background and preliminary research methodology for the project (e.g. what are the main research questions and how do you want to address them?).
Academic works - published or unpublished - that you would like to be considered in the assessment (up to 5 works)
Name and contact information of three referees
If all, or parts, of your education has been taken abroad, we also ask you to attach documentation of the scope and quality of your entire education, both bachelor's and master's education, in addition to other higher education. Description of the documentation required can be found here. If you already have a statement from NOKUT, please attach this as well.
Joint works will be considered. If it is difficult to identify your contribution to joint works, you must attach a brief description of your participation.
In the evaluation of which candidate is best qualified, emphasis will be placed on education, experience and personal and interpersonal qualities. Motivation, ambitions, and potential will also count in the assessment of the candidates. 
NTNU is committed to following evaluation criteria for research quality according to The San Francisco Declaration on Research Assessment - DORA.
General information
NTNU believes that inclusion and diversity is our strength. We want to recruit people with different competencies, educational backgrounds, life experiences and perspectives to contribute to solving our social responsibilities within education and research. We will facilitate for our employees' needs.
The city of Ålesund, with its population of 50 000, will provide you with plenty of opportunities to explore a region of Norway that is famous for its beautiful scenery with high mountains and blue fjords. Ålesund itself, with its Art Nouveau architecture, is by many considered to be the most beautiful city in Norway! The Norwegian welfare state, including healthcare, schools, kindergartens and overall equality, is probably the best of its kind in the world.
As an employee at NTNU, you must at all times adhere to the changes that the development in the subject entails and the organizational changes that are adopted.
A public list of applicants with name, age, job title and municipality of residence is prepared after the application deadline. If you want to reserve yourself from entry on the public applicant list, this must be justified. Assessment will be made in accordance with current legislation. You will be notified if the reservation is not accepted.
If you have any questions about the position, please contact Lars Erik Nygård, telephone +4791328951, email: lars.e.nygard@ntnu.no
If you have any questions about the recruitment process, please contact Linda Granmo, e-mail: liiv@ntnu.no
If you think this looks interesting and in line with your qualifications, please submit your application electronically via jobbnorge.no with your CV, diplomas and certificates attached. Applications submitted elsewhere will not be considered. Upon request, you must be able to obtain certified copies of your documentation.  
Application deadline: 09.02.2023
This is NTNU
NTNU is a broad-based university with a technical-scientific profile and a focus in professional education. The university is located in three cities with headquarters in Trondheim.
At NTNU, 9,000 employees and 43,000 students work to create knowledge for a better world.
You will find more information about working at NTNU and the application process here.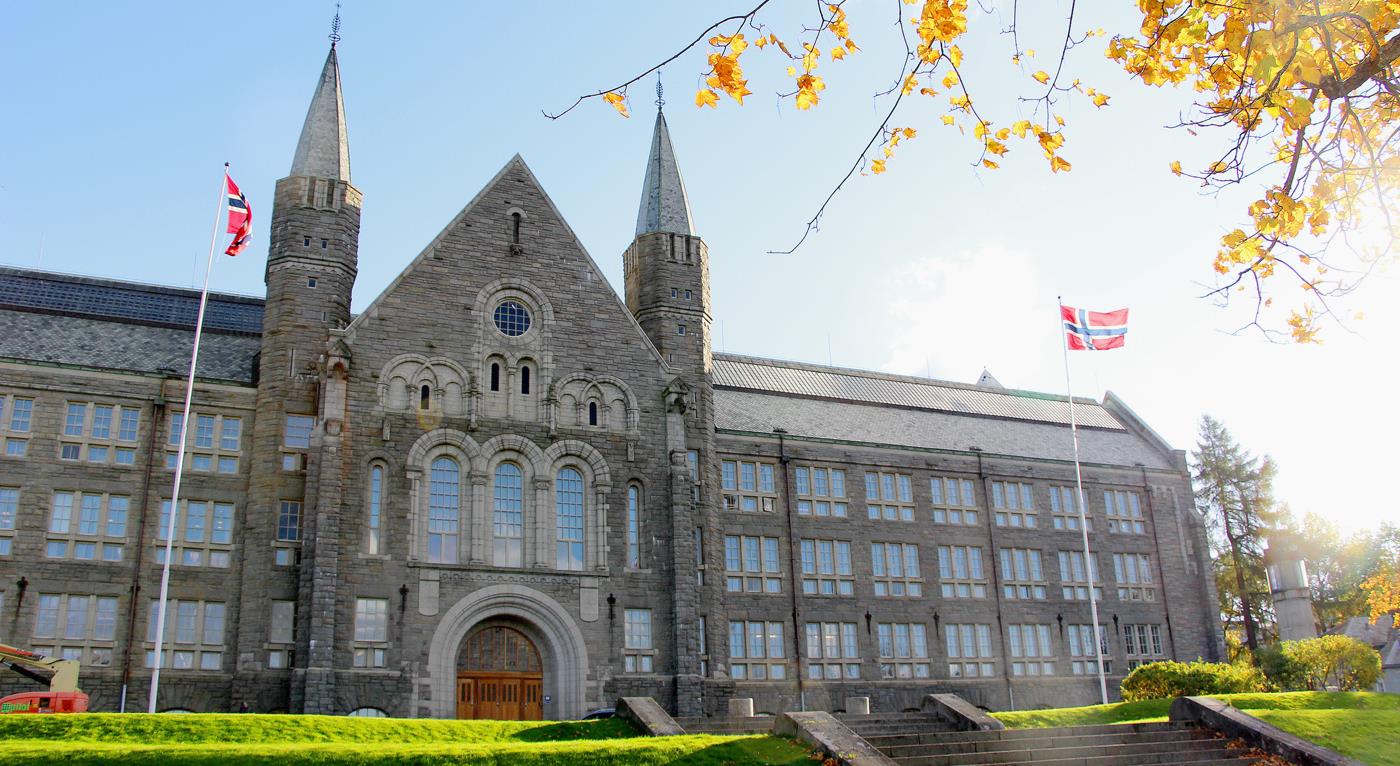 NTNU - knowledge for a better world
The Norwegian University of Science and Technology (NTNU) creates knowledge for a better world and solutions that can change everyday life.
Department of Ocean Operations and Civil Engineering
We aim to be a hub of international knowledge and innovation in maritime operations. This involves education and research on the design of ships and marine equipment as well as on the operation of vessels. Maritime operations integrate technology, human factors and business. The interfaces between these areas often spark inspiration for innovation and new solutions. The Department of Ocean Operations and Civil Engineering is one of eight departments in the Faculty of Engineering.
Deadline 9th February 2023
Employer NTNU - Norwegian University of Science and Technology
Municipality Ålesund
Scope Fulltime
Duration Temporary
Place of service NTNU Ålesund/Campus Ålesund her
Work Location(s)
Number of offers available

1

Company/Institute

NORWEGIAN UNIVERSITY OF SCIENCE & TECHNOLOGY - NTNU

Country

Norway

City

Ålesund