Job Information
Organisation/Company

NORWEGIAN UNIVERSITY OF SCIENCE & TECHNOLOGY - NTNU

Research Field

Researcher Profile

Recognised Researcher (R2)

First Stage Researcher (R1)

Country

Norway

Application Deadline

Type of Contract

Temporary

Job Status

Full-time

Is the job funded through the EU Research Framework Programme?

Not funded by an EU programme

Is the Job related to staff position within a Research Infrastructure?

No
Offer Description
About the job
With our lab growing, we are looking for a motivated, organized, and resourceful lab manager. The mission of the lab manager will be to ensure the smooth operation of the lab. A fraction of the lab manager's time may be to assist on research projects. The candidate will be able to learn new skills and be part of an enjoyable workplace.
The Lab is part of the Animal Physiology Section in the Department of Biology (https://www.ntnu.edu/biology/research/animal-physiology) in the Group of Lena van Giesen (https://levangiesen.wixsite.com/labpage).
The position is a temporary position where the main goal is to assist members of the group to have a smooth scientific environment. The position is connected to a project analyzing marine invertebrate sensory biology with a focus on the cold-water coral species "Lophelia pertusa". The project is funded by the EU (through an ERC starter grant). The position is for two years, and you will report to Lena van Giesen (Associate Professor).
This project will investigate how coral larvae recognize suitable habitats and decide about a permanent settlement side. We aim to study the underlying sensory system, how these are integrating and encoding external environmental signals and how this leads to behavioral output in the animal. The project will use a range of techniques centered around cellular physiology, behavior and molecular biology to address these questions. We also closely collaborate with other researchers to bring these aspects into an environmental context.
In the van Giesen lab we study sensory perception and processing in marine invertebrates. Navigating through a world full of complex information necessitates elaborate sensory organs that are capable of filtering and encoding relevant signals to guarantee the animals survival. These sensory cells and organs are the first connection between the outside world and the nervous system of the animal and are composed of complex cellular and molecular features that have evolved to suit the animal's unique behavior. We have an interest in cellular physiology, to understand how these cellular and molecular determinants evolved to enable organisms to sense and adapt to their specific niche in the environment. We use different methods to investigate these questions including behavior, anatomy, transcriptomics and electrophysiology with a focus on marine invertebrates, such as corals and Cephalopods.
The successful candidate will work in a highly collaborative environment on different aspects of cellular, molecular, and behavioral aspects of sensory perception in marine invertebrates and should have a general interest in cellular physiology, protein biochemistry and behavioral analysis.
Duties of the position
Order reagents and capital equipment
Responsible for laboratory inventory and organization
Maintain equipment and coordinate repairs
Reconcile purchases from credit cards and travel expenses
Manage our Protocols (Conception of and draft standard operating procedures)
Prepare aliquots of commonly used reagents and media
Train new lab members
Assist selected research projects
Required selection criteria
Minimum Master's degree in Biology, chemistry, or related field
Experience in the Lab (minimum one year of Labexperience)
You must be able to communicate well in English
Preferred selection criteria
Experience with Biochemistry or Molecular Biology
Understanding of the value of working with rare and protected species
Passion for science and science communication
Experience with student supervision.
Personal characteristics 
To do well in this job you would need to work independently, in a structured manner and in collaboration with others. To do this we belive that you have the following personal characteristics: 
have enthusiasm for scientific research and lab work
are self-motivated and independent
are a good team player and have collaborative skills
are solution oriented
are reliable and dependable
We offer
Salary and conditions
The position will be placed as a head engineer (code 1087), and you will be remunerated according to the Basic Agreement for the Civil Service, depending on qualifications and seniority. From the salary, 2 % is deducted as a contribution to the Norwegian Public Service Pension Fund
The employment is to be made in accordance with the regulations in force concerning State Employees and Civil Servants, and the acts relating to Control of the Export of Strategic Goods, Services and Technology. Candidates who by assessment of the application and attachment are seen to conflict with the criteria's in the latter law will be prohibited from recruitment to NTNU. After the appointment you must assume that there may be changes in the area of work.
The period of employment is 2 years, with some potential for an extension depending on available funding.
It is a prerequisite you can be present at and accessible to the institution on a daily basis.
About the application
The application and supporting documentation to be used as the basis for the assessment must be in English.
Please note that your application will be considered based solely on information submitted by the application deadline. You must therefore ensure that your application clearly demonstrates how your skills and experience fulfil the criteria specified above. 
The application must contain:
CV, certificates and diplomas
Transcripts and diplomas for bachelor's and master's (and degrees if applicable)
A motivation letter
Name and address of three referees
List of publications or other relevant research work
If all, or parts, of your education has been taken abroad, we also ask you to attach documentation of the scope and quality of your entire education. Description of the documentation required can be found here. If you already have a statement from NOKUT, please attach this as well.
In the evaluation of which candidate is best qualified, emphasis will be placed on education, experience and personal suitability, as well as motivation, in terms of the qualification requirements specified in the advertisement
General information
NTNU believes that inclusion and diversity is a strength. We want our faculty and staff to reflect Norway's culturally diverse population and we continuously seek to hire the best minds. This enables NTNU to increase productivity and innovation, improve decision making processes, raise employee satisfaction, compete academically with global top-ranking institutions and carry out our social responsibilities within education and research. NTNU emphasizes accessibility and encourages qualified candidates to apply regardless of gender identity, ability status, periods of unemployment or ethnic and cultural background.
The city of Trondheim is a modern European city with a rich cultural scene. Trondheim is the innovation capital of Norway with a population of 200,000. The Norwegian welfare state, including healthcare, schools, kindergartens and overall equality, is probably the best of its kind in the world. Professional subsidized day-care for children is easily available. Furthermore, Trondheim offers great opportunities for education (including international schools) and possibilities to enjoy nature, culture and family life and has low crime rates and clean air quality.
As an employee at NTNU, you must at all times adhere to the changes that the development in the subject entails and the organizational changes that are adopted. 
A public list of applicants with name, age, job title and municipality of residence is prepared after the application deadline. If you want to reserve yourself from entry on the public applicant list, this must be justified. Assessment will be made in accordance with current legislation. You will be notified if the reservation is not accepted.
If you have any questions about the position, please contact please contact Lena van Giesen, email: lena.van.giesen@ntnu.no. If you have any questions about the recruitment process, please contact Ranveig Nerhoel, e-mail: ranveig.nerhoel@ntnu.no
If you think this looks interesting and in line with your qualifications, please submit your application electronically via jobbnorge.no with your CV, diplomas and certificates attached. Applications submitted elsewhere will not be considered. Upon request, you must be able to obtain certified copies of your documentation.   
Application deadline: 17th of February 2023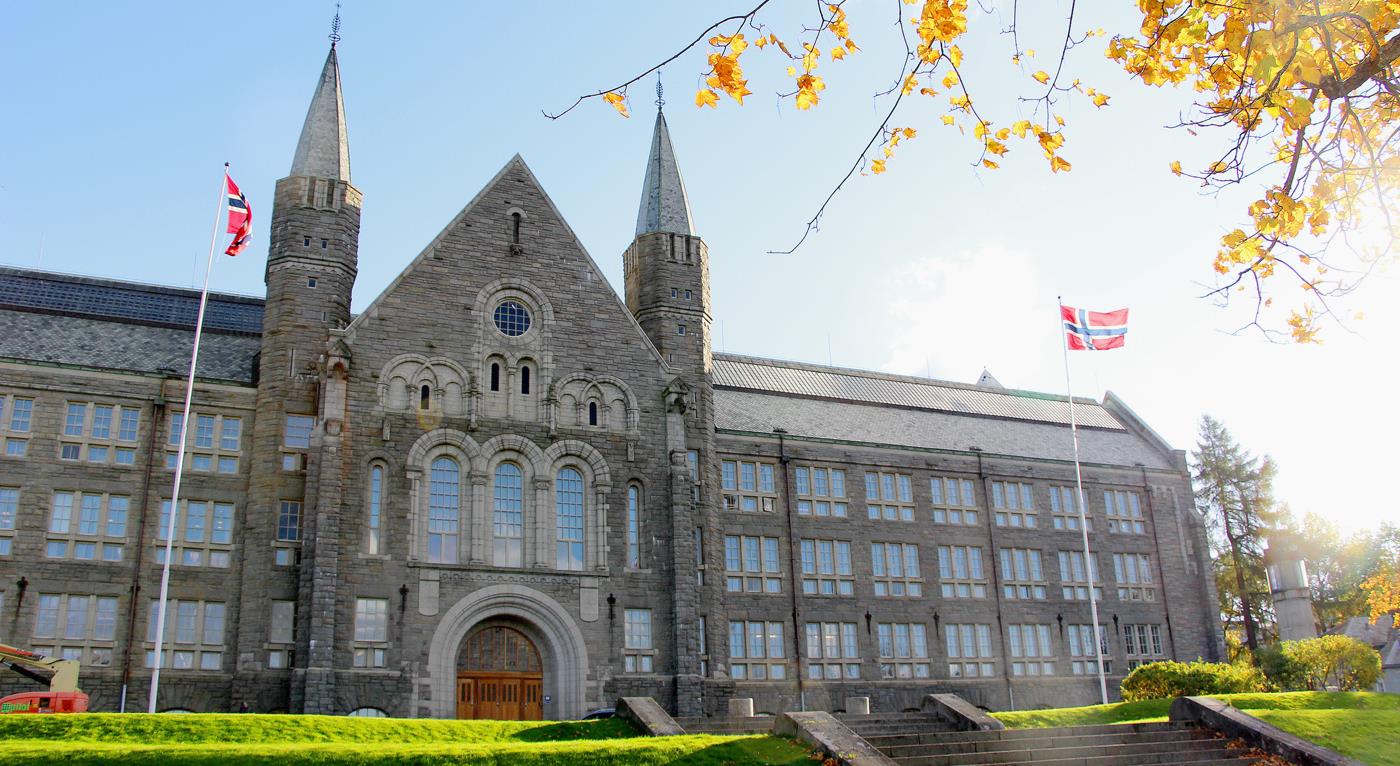 NTNU - knowledge for a better world
The Norwegian University of Science and Technology (NTNU) creates knowledge for a better world and solutions that can change everyday life.
Department of Biology 
We work with global challenges in natural diversity, climate, the environment, health and nutrition. Our expertise in biological processes at all levels – from molecules to ecosystems – contributes to a sustainable society. The Department educate graduates for a wide range of careers in public administration, business and academia. The Department of Biology is one of eight departments in the Faculty of Natural Sciences.
Deadline 17th February 2023
Employer NTNU - Norwegian University of Science and Technology
Municipality Trondheim
Scope Fulltime
Duration Engagement
Place of service
Work Location(s)
Number of offers available

1

Company/Institute

NORWEGIAN UNIVERSITY OF SCIENCE & TECHNOLOGY - NTNU

Country

Norway

City

Trondheim